Tomorrow's Executive Assistants Mentorship
Our goal
Since the founding of indispensable recruitment, we have developed several initiatives to stimulate the professional assistant community and increase its influence. In response to numerous requests for a mentoring plan, we are proud to introduce our newest project, the Tomorrow's Executive Assistants Mentorship Program. This mentoring program is for Administrative Assistants who wish to progress to an executive support role.
What you can expect
As part of the Mentorship Program, you will be paired with an experienced Executive Assistant for one year. Monthly meetings will be scheduled with your mentor to discuss the topic of the month. She will share her best tips and advice geared to your needs, as defined beforehand by email.
Our Mentors
Our team has carefully selected the mentors who will take part in the program. Representing everything from SMBs to large corporations, all mentors have more than 10 years of experience as Executive Assistants in a variety of settings. They will provide the support you need to reach your professional goals.
How do I apply?
To participate in the mentorship program, you must have been in an Administrative Assistant role or the equivalent for at least two years. Provide us with a copy of your resume, a link to your LinkedIn profile and a cover letter (maximum: one page), including:
A brief description of your current position

Your professional goals

Your expectations and objectives for the mentorship program
Our mentors profiles
Toronto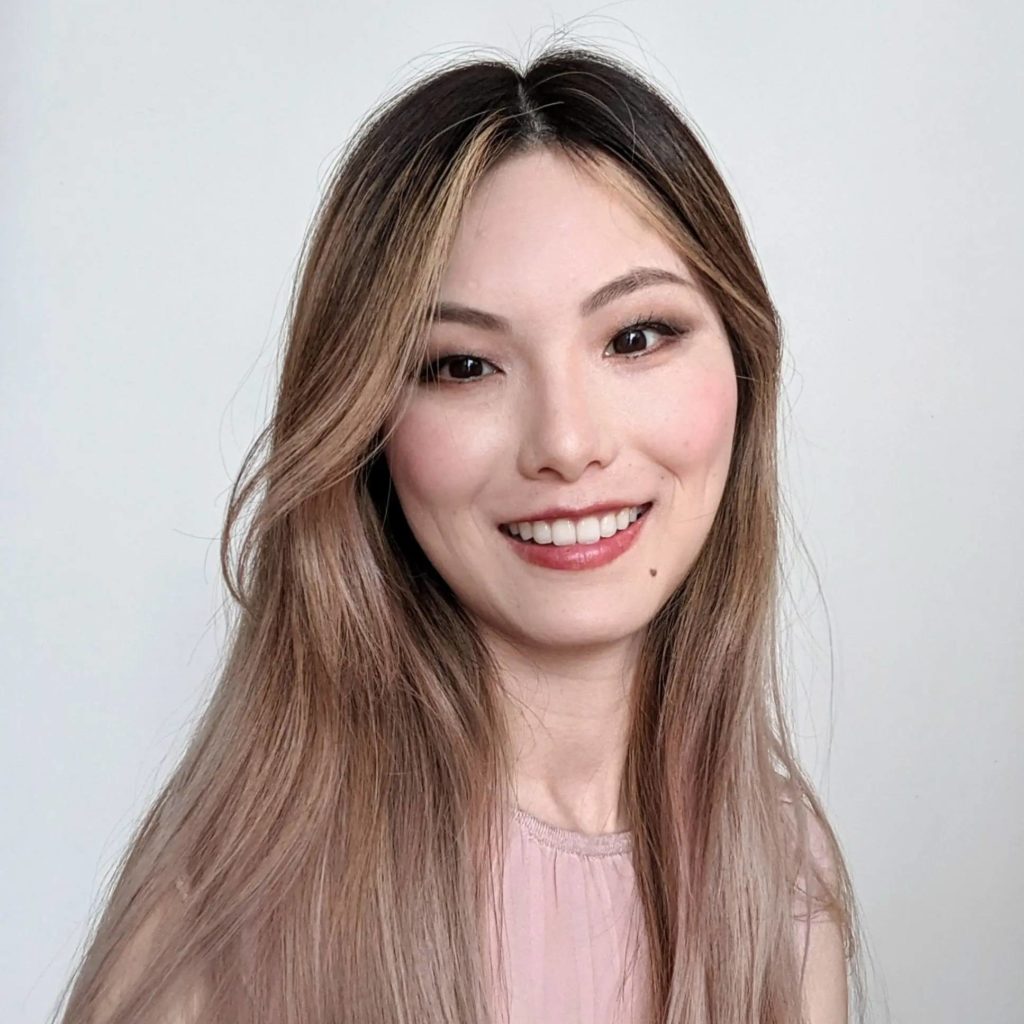 I started out as a Marine Mechanic with the Canadian Armed Forces for six years. Administrative work like documentation, preventative maintenance, training plans became my responsibilities to oversee. It made me realize managing and keeping my team organized was something I enjoyed and excelled in. When I transitioned into my civilian life, I began as an administrative assistant and sales coordinator before moving into executive assistant roles over the years.
I have had multiple mentors and advocates who guided and coached me, I will be forever grateful for having fast tracked my career because of them. I would love to pass along the same help as I was given, to those seeking advice or a sounding board. In our line of work, I understand there is a grey area in where our role begins and ends, so it can be challenging to push back and be assertive with tact. I want to help you build healthy work boundaries, coach you through difficult conversations and provide you tools to advocate for yourself.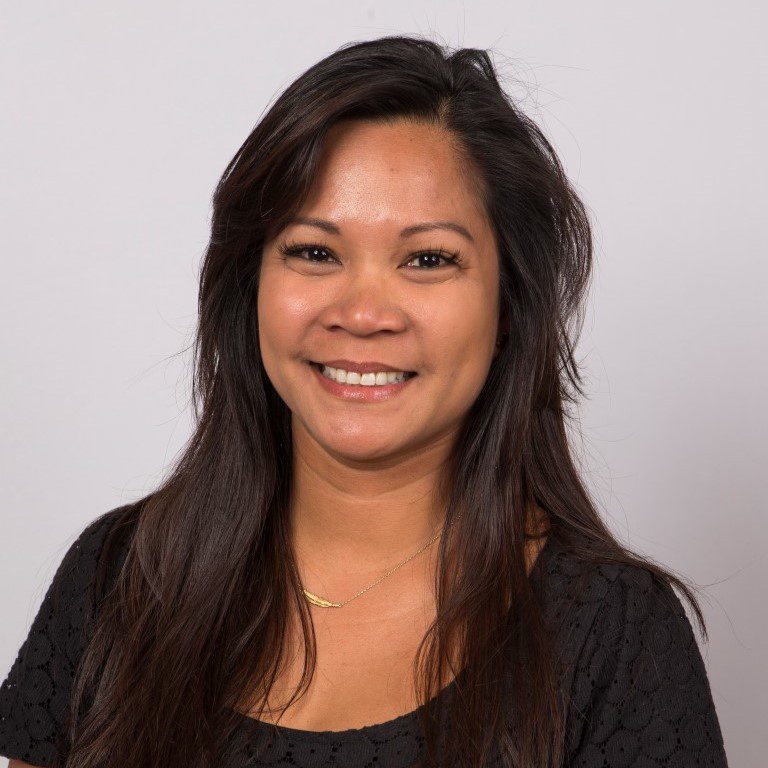 I provided the typical EA duties like calendar management, expense reporting, travel planning and event organization for the past 12 years at RBC but being an outstanding Executive Assistant takes more than these types of duties require. You also need patience, organizational and prioritization skills, as well as, dedication. What the executives seem to appreciate most of all were my ability to manage conflicts, strong collaboration skills and emotional intelligence. Those traits were invaluable and have served me well in all the years I have been an EA to senior executives. It's also what led me to create a brand that showcased my talents, built up a network for myself and how I was able to parlay it into my current role as a Manager in Digital.
I'm interested in mentoring others so I can provide the necessary guidance to others who may be interested in finding out how a career path for an EA can differ from how and what it used to be."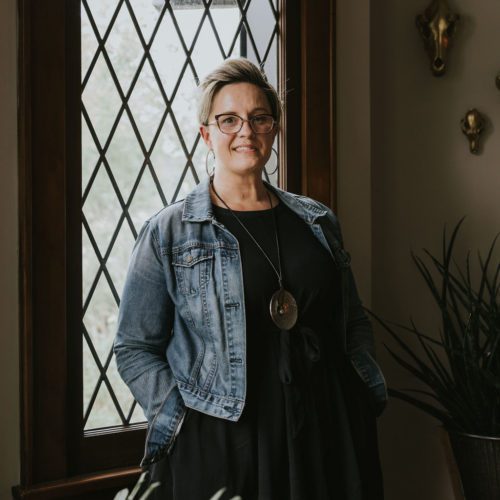 What sets me apart in executive assistance is my attention to detail and no-bullshit attitude. I've spent the better part of 20 years managing projects and simplifying workloads for organizations across the country. My directness, loyalty and meticulousness were as valued then as they are now as the CEO of Northern Primrose Consulting. I founded my business in 2020 and have since grown the company to include 15 virtual support staff to provide virtual assistance, business management and transcription services.
The key to our success is in providing service in the highest capacity. Our clients sleep easy at night knowing that all of the details have been handled. They can focus on their big picture and not have to worry about missed opportunities due to inefficiencies and lack of support. At the same time, my staff across Canada are empowered to prioritize work-life boundaries and only take on projects that interest them – this has contributed highly to their quality of service.
I was a Royal Conservatory of Music-certified private music educator for nearly a decade and my love for teaching continues through my work with clients and staff. I show them how diligent administrative work is the backbone of every company and its growth. I'm excited to show mentees how to be a leader in this field and enjoy it.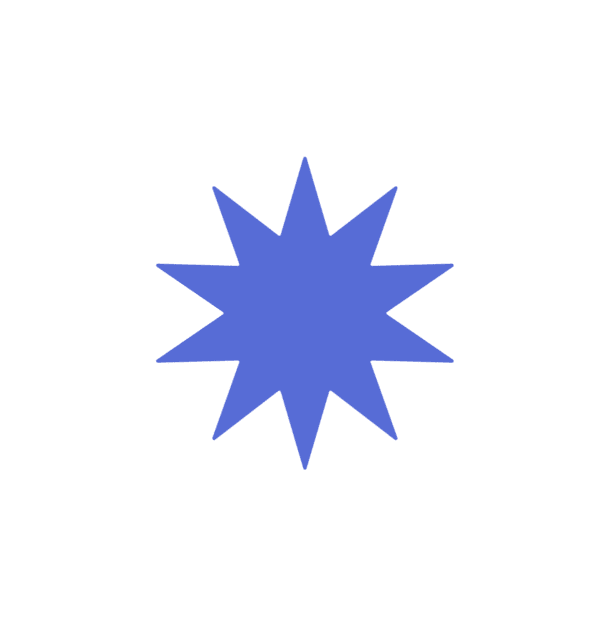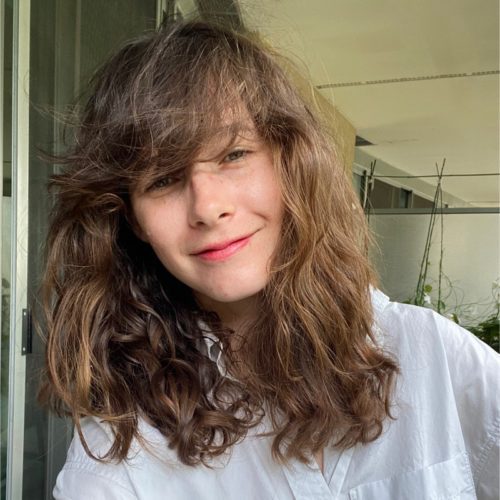 I began my career as an EA and Office Manager with my father, helping him start his business in Calgary.   This was only supposed to be a temporary position, but it turned into seven years and a career path that I had never before considered.  I have worked almost exclusively for start-ups, helping develop processes and procedures that need to be scalable and reflective of the company culture.
I am very passionate about good scheduling and time blocking.  It is the backbone of achieving priorities and executing strategy, and I also happen to have a lot of fun doing it.  It's almost like a video game where you have to help your executive get to the next level, collect as many points as possible, and not burn-out!
I would not be in the position I am now without the help of peers and mentors who have guided me through the nuances of being an Executive Assistance.  This is a job that requires you to be reactive, but always with tact.   I want to help people who want this career figure out how to do it in a sustainable and enjoyable way!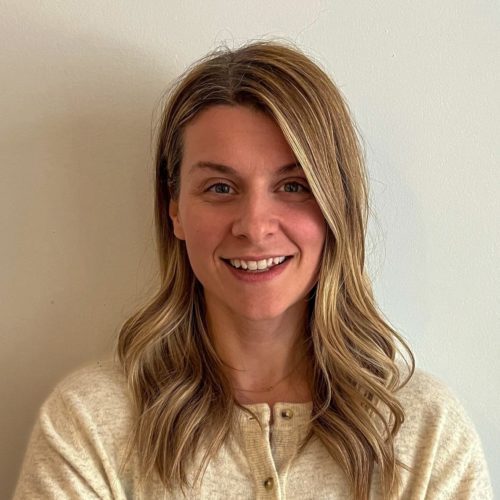 I have been working in operations and administration for over 10 years in the non-profit, educational and now financial sector with a passion for entrepreneurship.
I have always been an extremely organized individual and take pride in ensuring things run as efficiently as possible. After being an EA for the Founder and CEO, I learned how challenging it can be managing multiple projects with imperfect and everchanging information. I learned to predict worst case scenarios and how to work effectively when chaos hits. Mistakes happen, either caused by you or external sources, but staying calm and finding a solution has been one of my best traits in this journey.
EA's act as a right hand person to their employer and an extension of them. This role has definitely evolved over the past few years. You get to wear multiple hats in this job and no day is ever the same. You are the "go-to person"!
Getting involved in this program is a privilege. I sit on the Board of Directors supporting a youth entrepreneurship program in Toronto but I wanted to find another way to stay active in the community and pass along the lessons I have learned specifically in my career. I think EA's are extremely powerful and empathic people and I want to help foster and grow individuals interested in this role.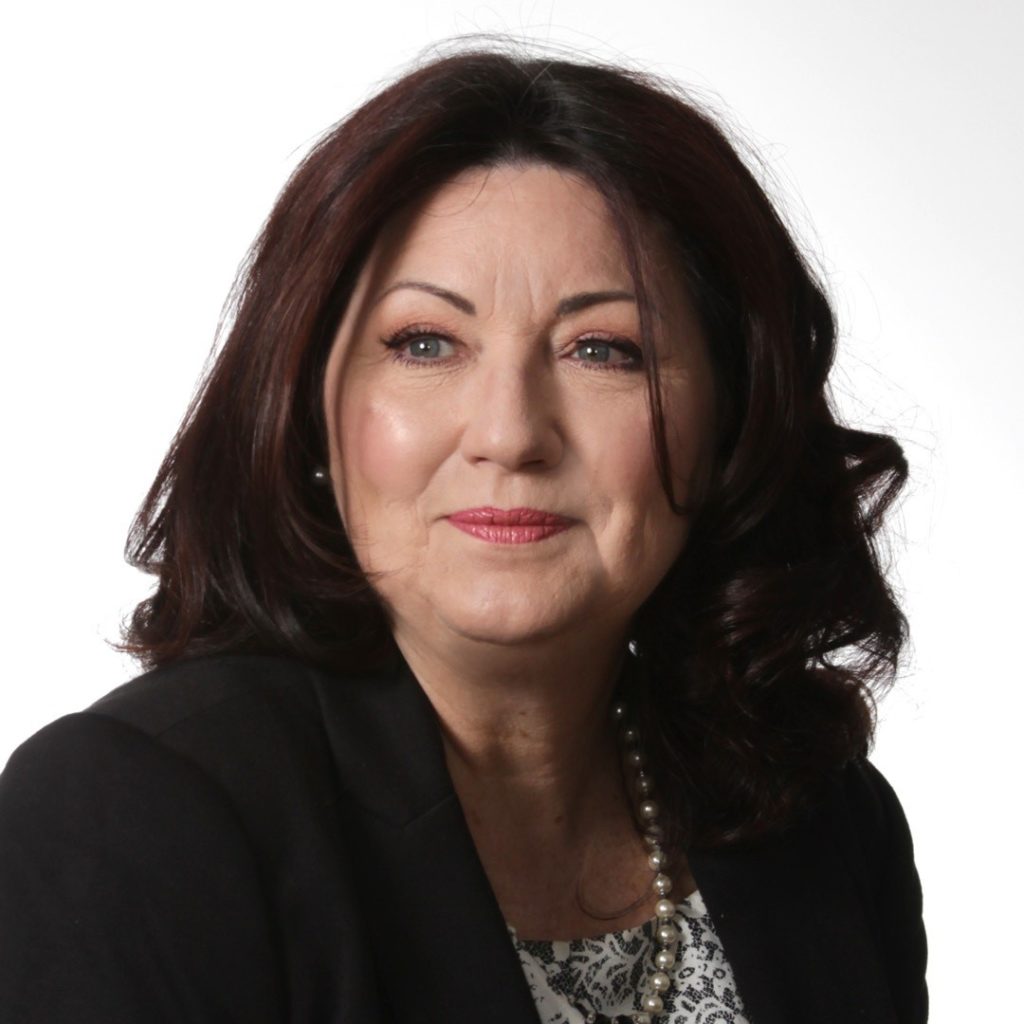 I have been an executive assistant for over 30 years. I recently left my job after 29 years at the same company in the financial industry. For the past two years, I have worked in the health sector. I wanted a new challenge. We shouldn't stay in our comfort zones when we feel the need to expand our horizons. You have to want to take the next step, and not be afraid of the unknown.
I love the profession of assistant for its complexity but also for its ease. It is an inspiring job that allows us to grow every day. You might think it is a routine job, but it isn't. One minute everything is calm, and the next it is chaos. Routine is rare, and even though some tasks are repetitive, there is no such thing as a typical day.
The lack of future assistants made me want to get involved in the mentoring program. People are reluctant to get into this profession because it is not well known. However, being the assistant to a CEO is a prestigious job, in my opinion. It's a great career. Nowadays, the assistant to the CEO does more than serve coffee and greet visitors. She is an integral part of the management team. She is the leader's right hand and an important member of the team. She has access to privileged information and is trusted by her peers because she is known for her ability to keep confidences.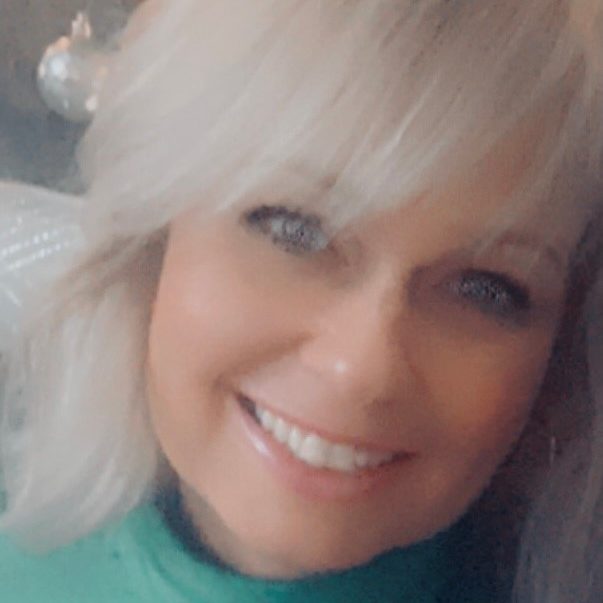 Organization, proactivity and business sense are part of my DNA, so it was natural for me to embrace this career.
This job is exciting and, depending on the company in question, can really come into its own in terms of its scope and personality.
Having the privilege to team up with managers, to make them shine and to accompany them in their daily life is very motivating for me.
Being a mentor is also a privilege because it gives me the opportunity to share my passion and skills with people who want to raise their knowledge and practices to the next level and share their own experiences.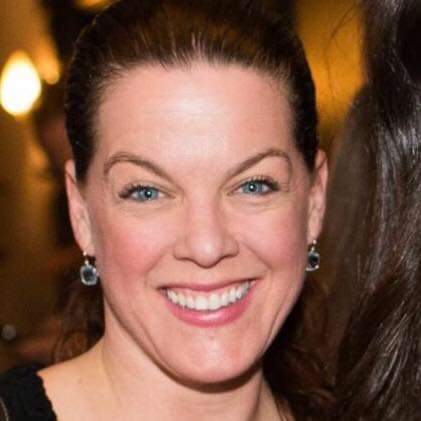 I began my Assistant/coordinator career over 25 years ago at The Gap following a brief stint as an assistant store manager. Afterwards, I left to work for Microcell (Fido) as a legal Assistant for the startup Microcelli5, and then transferred to marketing at Microcell Solutions. Those four years were marvelous. I circled back to the legal field at Transcontinental (now TC) for a year, following which I joined the Fusions and Acquisitions department. There, I worked with four directors who taught me a lot. Circumstances led me to follow one of the directors who co-founded a video game company as an Administrative Coordinator. I stayed there for 12 years, taking on a multitude of roles: accounting, HR, event planning, installation management, Executive Assistant to the President, and "Ludia's mom". The key points throughout all these positions were my skills with support, organization, thoroughness, problem-solving, and more. This role has stayed me ever since through all my professional experiences, and I still am very proud to have the title of Executive Assistant at Egon Zehnder. My professional journey led me to find myself and my dream job, thanks in parts to indispensable recruitment. I want to be a part of the Mentorship program to share my knowledge to the new generation of wonderful Executive Assistants and help them shine. I also want to contribute to spreading the word about this incredible profession that should've been recognized a long time ago. 😊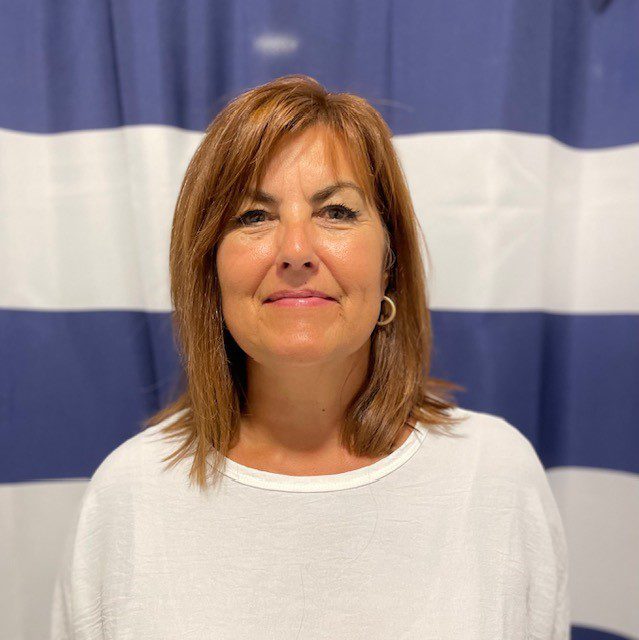 I began my Executive Assistant career over 35 years ago at a PR firm called Paramédia. Motivated by challenges, I navigated across various speres such as transportation, engineering, HR, governmental relationships and sales, for companies that care about their employees: Motorways Direct, Groupe Rotalec, Papier Rolland, McKesson Canada, Via Rail, and more recently, SSQ Assurance which will soon become Beneva, a private health insurance company counting more than 3.5 million members and clients.
I have had the privilege to support experienced and inspiring high-level executives who believe in the essential role of Assistant.  They offered me the possibility to participate in many interesting projects that forced me out of my comfort zone, which in turn gave me the space to grow professionally continuously; that is still the case to this day. I love this career that is constantly evolving, and that fuels my desire to be part of the winning solution! Our professionalism, HR management skills, drive, sense of organization and our capacity for analysis and task management are required daily! At the end of the day, I like to think that the expertise and competencies I have developed help my manager and my team to reach or surpass our objectives.
I have always jumped on the opportunity to share my experience with my peers, so participating in the mentorship program is an extraordinary chance to share my passion for high-level support and the skills allowing me to be a positive addition to a winning team.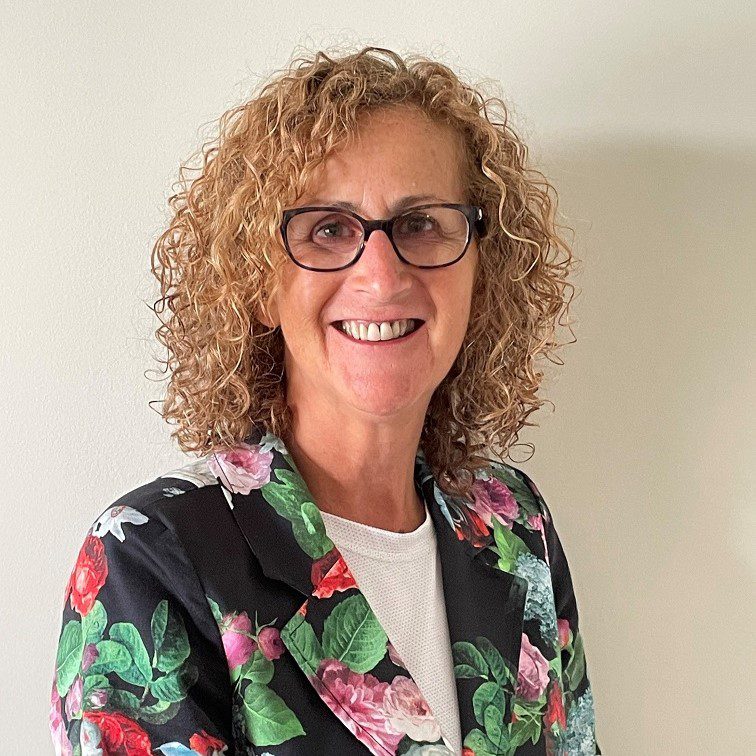 I have worked at EXFO since November 2016 as an Executive Assistant. I am responsible for all support tasks to the President – General Director, whether it be operational or functional. Working for/with the same person for over 20 years, we have long developed a strong sense of complicity and trust.
Our work relationship began in 2001 at Nortel but following the tech bubble burst our division was sold to Ciena in 2010. Before that, I have worked for Lockheed Martin, Spar Aérospaciale (now MDA), a Bombardier division, just to name a few.  
I have acquired over 30 years of Executive Assistant experience, working either for a President or a Vice-President, going from SME to big public/private corporations. I have trained in administration, with an option in Finance. I quickly realized that repetitive tasks were not for me. I applied for an Assistant to the President role for an international company, but in a small division of about 50 employees. It allowed me to progressively learn the ropes of the job – in the field as they say.  
I elected to join the Mentorship program to help other Assistants to build their confidence and to share what I've learned throughout the years. I hope to be able to share my knowledge and confidence about a role that I am still passionate about to this day. I would have loved to have a mentor when I started out to guide me through my learning journey. But it is also important to adapt to the person you are working for, while still bringing in your personal touch. Attitude, diplomacy, and discretion are major assets.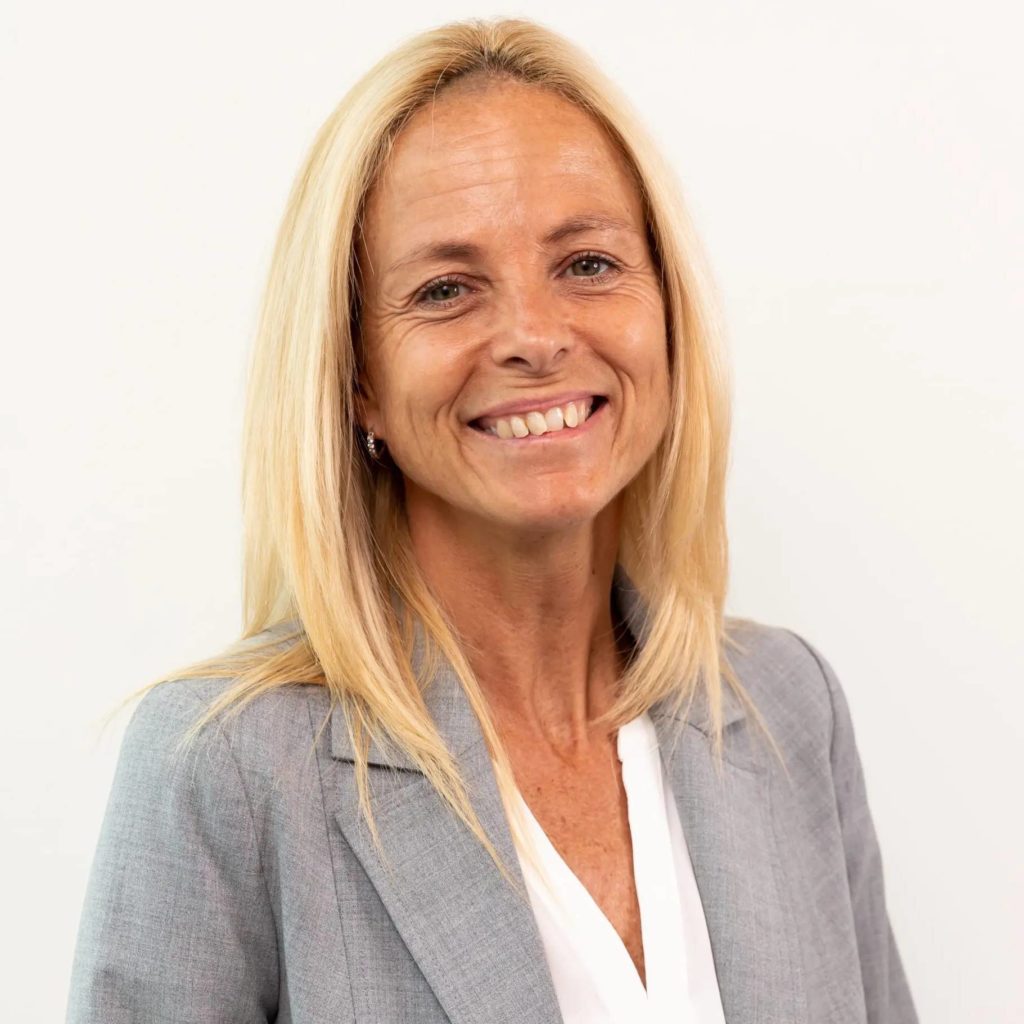 After studying secretariat, my first job was a junior Assistant position where I developed my adaptability, which still serves me to this day. Since then, and by choice, various administrative and executive Assistant roles one after the other, instilling this passion in me. With my experience, great communication skills, and beautiful new relationships, I can describe my path as being interesting and instructive.
Being someone with strong human values and loving diversity of tasks, the role of Assistant always fascinated me and still does to this day. No two days are the same, we are at the centre of action, we have a certain influence and impact on decisions, we're fortunate to meet so many people, we're involved in special projects, and we are lucky to harness our creativity. How wonderful!
Life put on my path inspiring, generous and devoted people who guided me along my career, without ever casting judgment. Now that I am well equipped, it is my turn to offer my experience and knowledge to this new dynamic and passionate generation.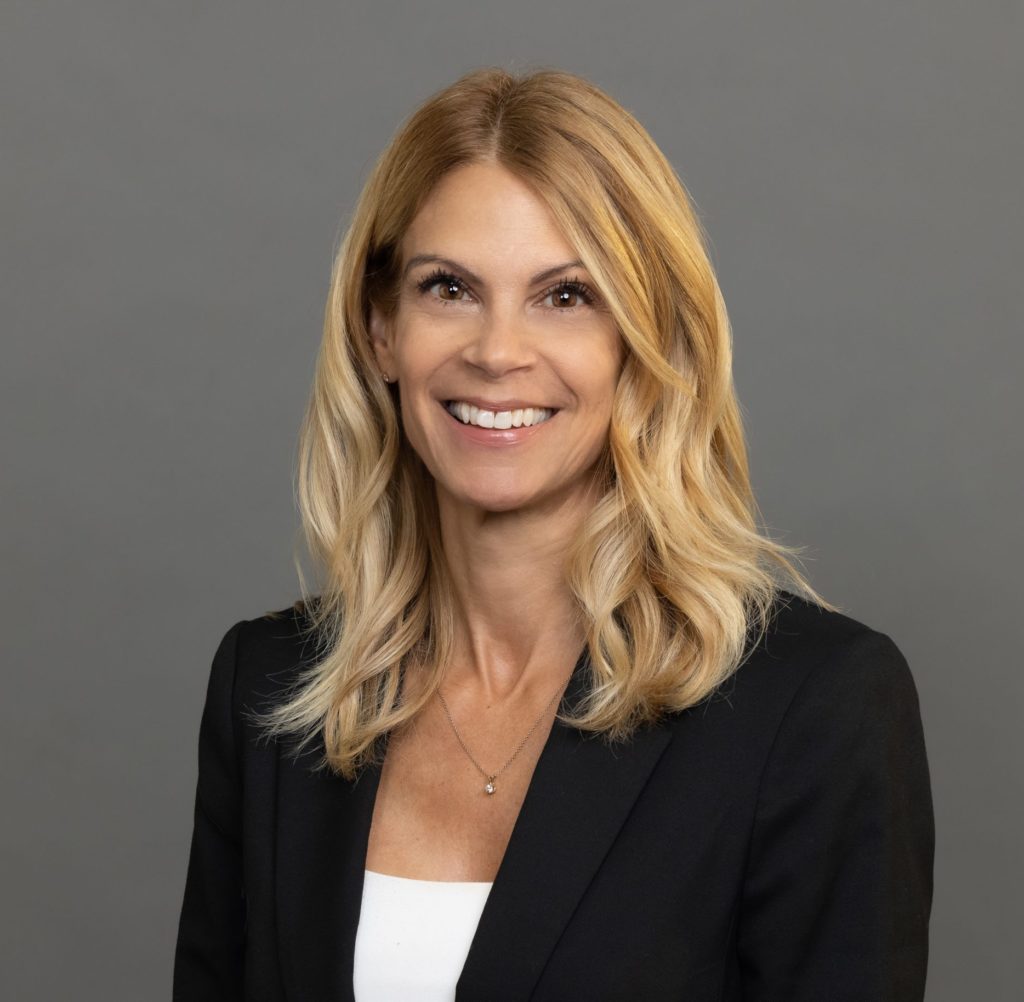 This wonderful adventure started in the late 80s, right after I welcomed my first daughter.  From then on, I had to learn to juggle and organize these two very important aspects of my life. I was an
Assistant by day, and a mom by night. At this point, I understood the Importance of being structured and most of all organized. In no way was I going to neglect one or the other, because my career and my role as a mother work hand in hand.
I was lucky to be able to evolve, learn, and accomplish my goals with great companies, while also focusing on my role as a mother to my four daughters. Was it easy? Not in the slightest!! There were so many times when I felt discouraged. My secret was to surround myself with a great network of people, to understand my priorities, and to listen to myself. Sometimes, I get asked how many years I have left until retirement, but for now that is not in my plans as I still have so much pleasure working, and I have so many more things to do in my current position. 
I would love to be able to share this passion I've had for more than 30 years and help those who will take over after us!!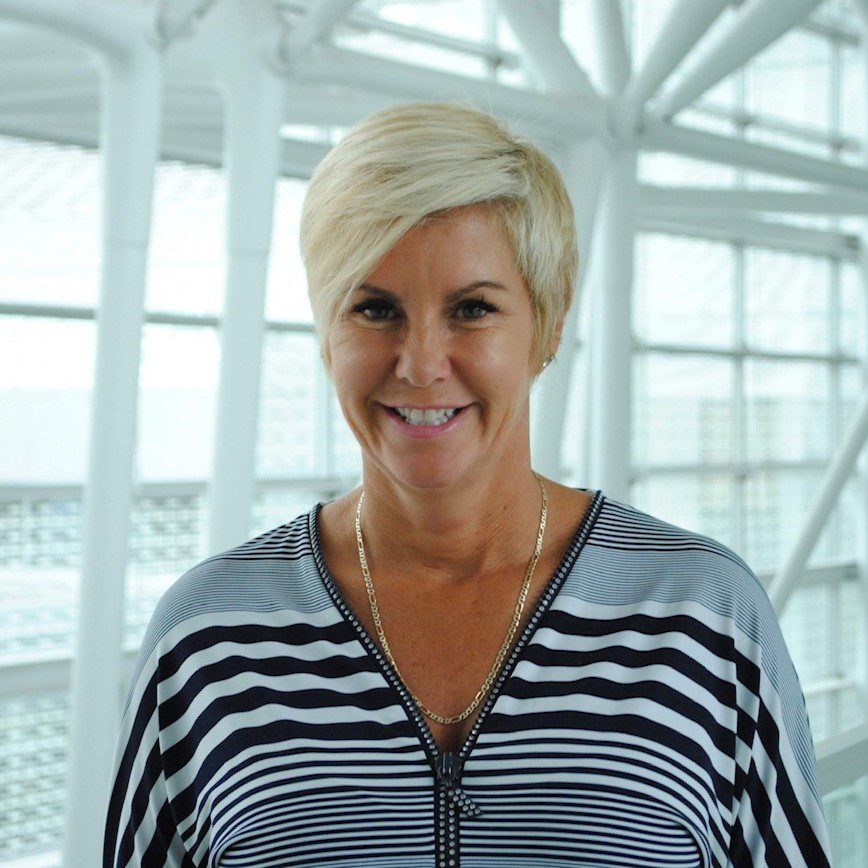 My administrative career began at the Mount-Sutton ski resort within the customer service team. As things went on, I was offered the position of Assistant to the Director of exploitation at Ski Bromont. Following this wonderful experience, I decided to take a chance and move towards downtown Montréal, where I joined Osisko Mining as the Assistant to the COO, and a few years later moved to Deloitte as an Executive Assistant. Another notably wonderful experience was with the Caisse de Depots et Placements du Quebec as an Assistant to the Vice-President, Quebec.
I have been in the HR world for about a year now, and I am realizing how passionate I still am with my profession, and how stimulating it is to be the right arm to a high-level executive. Each day is full of surprises and challenges. 
Having the opportunity to be part of the indispensable Mentorship Program means that I get to share my knowledge, my experience, and to accompany tomorrow's Assistants in this beautiful adventure.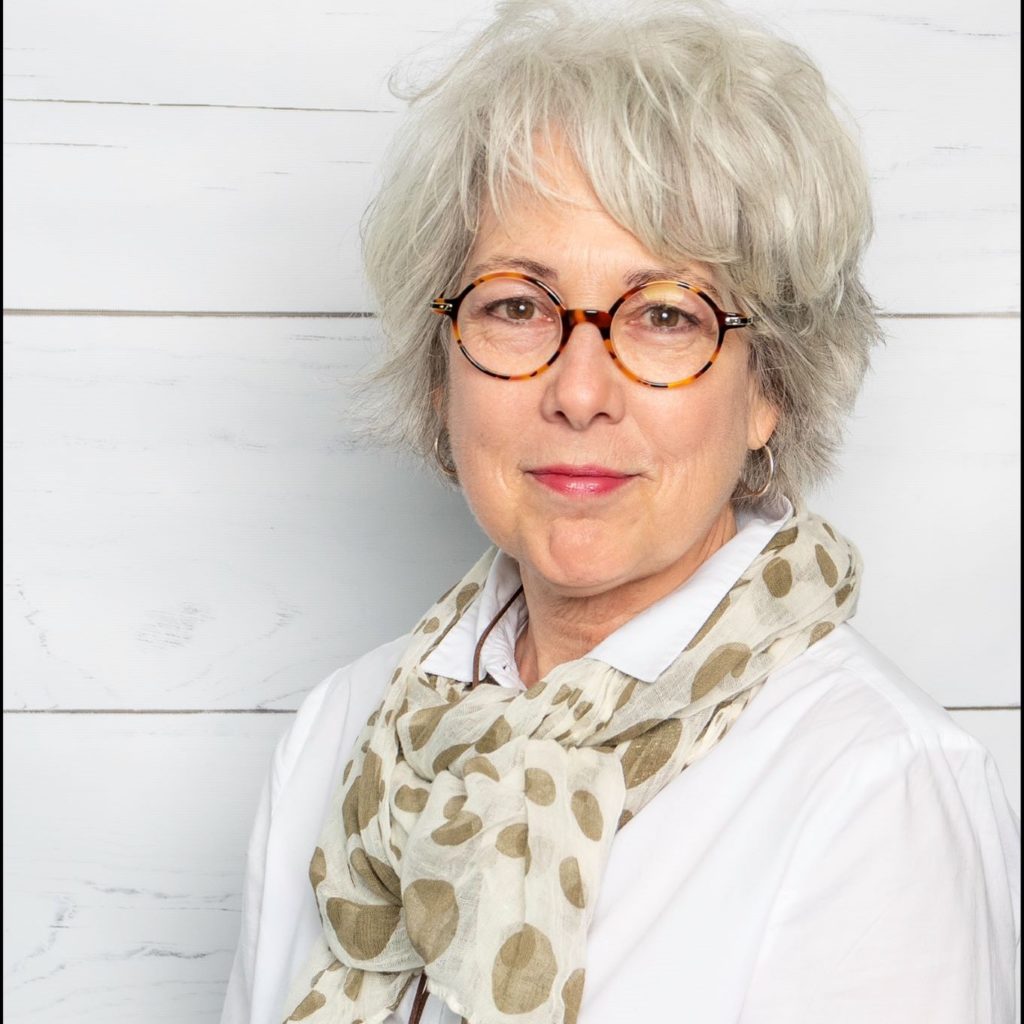 Whoever is happy will make others happy too. — Mark Twain.
I have solid experience in communications (10 years) and administrative support (10 years), mostly as an Executive Assistant. My professional journey is not very common, as I got to work with small and big companies, as well as in collaboration with government entities, and products and services providers. All to say, I was lucky to experience various management styles, company cultures, and working not for but with many inspiring managers.
The role of Assistant evolves rapidly and is more about partnership and collaboration than execution. We are also called upon to act as business partners with Executives. I want to thank the team at indispensable recruitment for putting in place this mentorship program for the next generation! I am delighted to share my passion, experiences and knowledge I acquired along the years, and to bring forth self-confidence which is often lacking, while helping you reach our professional goals.
While studying translation, I occupied several administrative positions which is what led me to my career as an Executive Assistant. I was lucky enough to work in various fields: finance, telecommunications, medical, and social, which helped me discover and understand different realities and environments.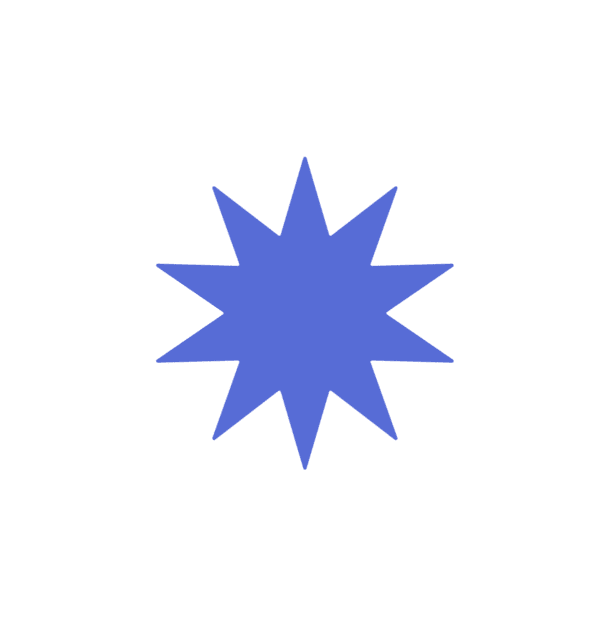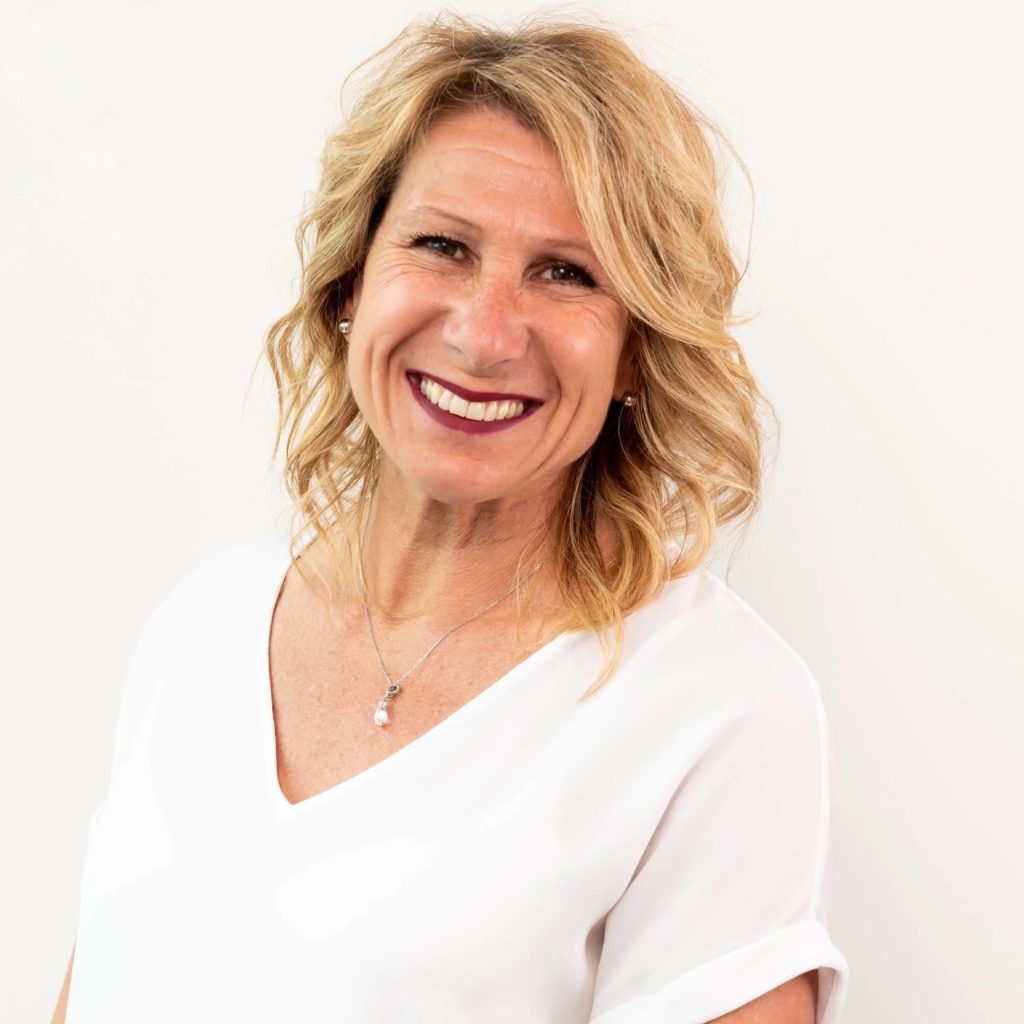 I started my career as a secretary in the early '90s, a position I held for about 12 years. My career path then led me to sales as a major account representative, where I stayed for a little over 10 years. Making the most of my secretarial experience, the company's president gradually delegated all the administrative tasks supporting the sales team to me, while I continued to carry out my role as a representative. Over the years, I realized that being an administrative assistant was my passion.
Seven years ago, I left the company and my work as an account representative. Ever since, I have been working as assistant to the CEO, the president and the two vice presidents in the construction division.
Today, I want to pass on my knowledge and expertise to the next generation and help them discover the wonderful profession of executive assistant.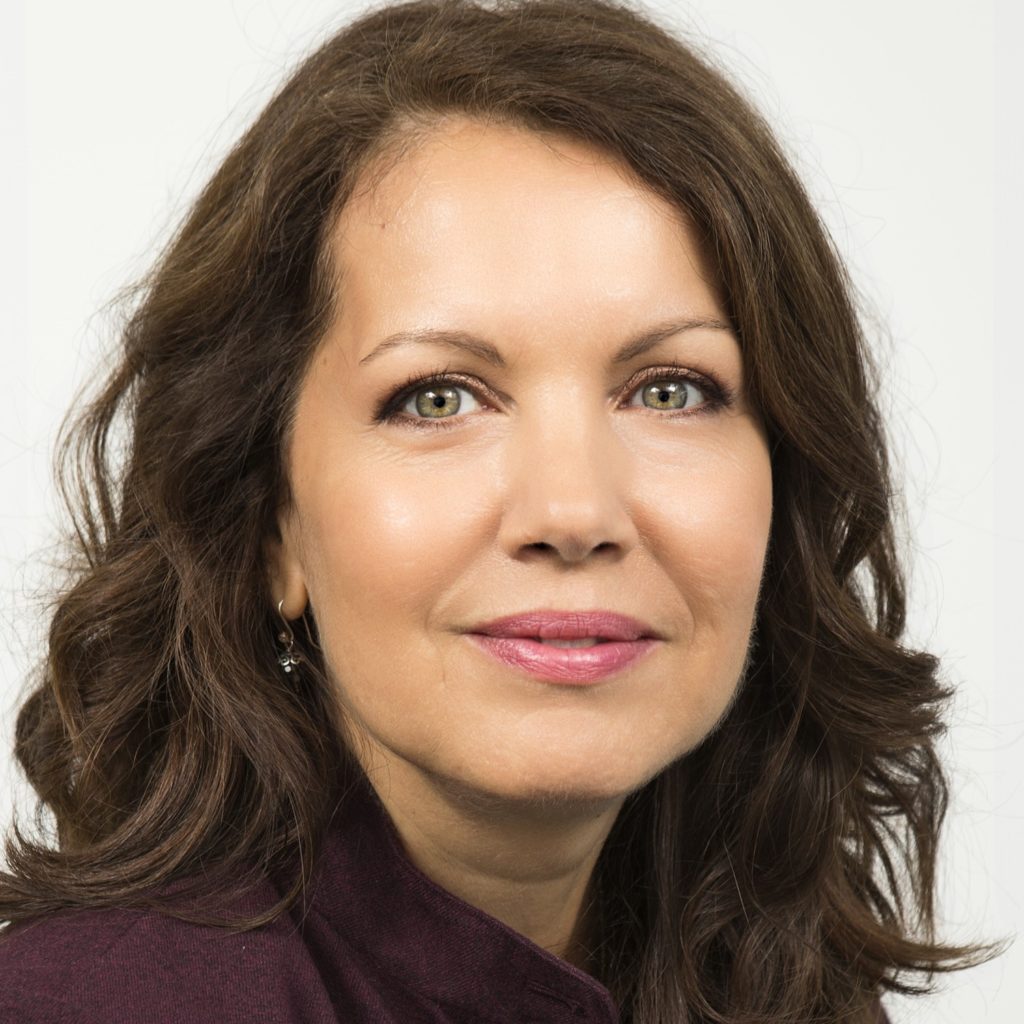 It is a great privilege to assist my manager and to collaborate with the executive team on a daily basis, to be a point of reference and of influence, and to participate in projects from planning to operations.
As an Assistant, the close proximity and trust that your manager gives you allows you to call on your sense of initiative, your analytical capabilities, and manage your workload based on needs. The role of Assistant is diverse and rarely routine work, you must be autonomous, have an eye for detail, and be very adaptable.
In this field, we are witness to strategic decisions and big changes within our organizations, which is why discretion and confidentiality are primordial.
The Executive Assistant occupies a central role, which gives a chance to work on leadership and organizational and interpersonal skills. The Mentorship program is a great way to exchange and share my passion for the job which can benefit from being more recognized and valued.

I graduated with honors from the English professional program at Academie Sainte-Anne de Montréal, and I have over 25 years of experience with high-level management, at a regional, national, and international levels. Perfectly bilingual, I am recognized for my leadership, drive, and efficiency, as well as my perseverance and tenacity. Along the years, I developed a great sense of workload management, and also event planning/management.
As of January 2019, I am an Executive Assistant at Groupe Robert Inc. I work closely with the management team, mainly for the President, the Vice-President, HR and Vice-President, finance. With this title, I am involved in board meetings to ensure proiper support to those three executives. I also supervise the 2 receptionists that work with us. It is a family-owned company with more than 3200 employees spread throughout close to 30 terminuses in Quebec, Ontario and Alberta. I also act as the translator from French to English, and I revise textx before their publication, internally or externally. Furthermore, since August 2019, I am the secretary for the board of directors and their meetings (HR, audit and innovation-automation). I would like to participate in the mentorship program to share my experience acquired throughout my career, and possibly guide the mentee to avoid certain traps that can sometimes occur in this type of job.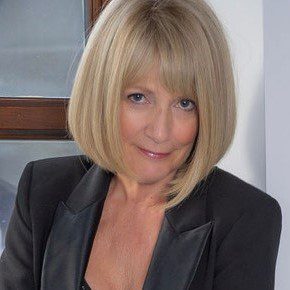 In a few words, my path is quite atypical, always bringing me back to the role of Administrative or Executive Assistant.
Domestic engineer (stay-at-home mom) for more than 10 years, I went back on the market as an Assistant and maxi-aerobics instructor (Nautilus Plus) 3 nights a week to keep my mind sane 😉.
At 40 years old, I became a flight attendant for Air Canada! What an adventure and a dream, but after 4 years the global economic situation brought me back down, with new challenges: Chanel (clothes), W Montréal (Assistant to the CEO), Events coordinator/Assistant, director of a hotel outside of the city, restaurant, I came back to Montréal at Ivanhoé Cambridge as a communications/RSE Assistant. After 4 years, I left to go work at Cogeco, still as an Assistant, strategy, technology and communications/RSE for 5 years. This leads us to the final destination… I hope 😉at the Caisse de Depot et Placements du Québec for the new global and sustainable development division as an Assistant.
All of these experiences helped me learn and grow, flexibility and open-mindedness, listening and empathy, teamwork, discover the world, develop leadership, grow my friend circle and resources, and they allow me to share what I know with the next generation!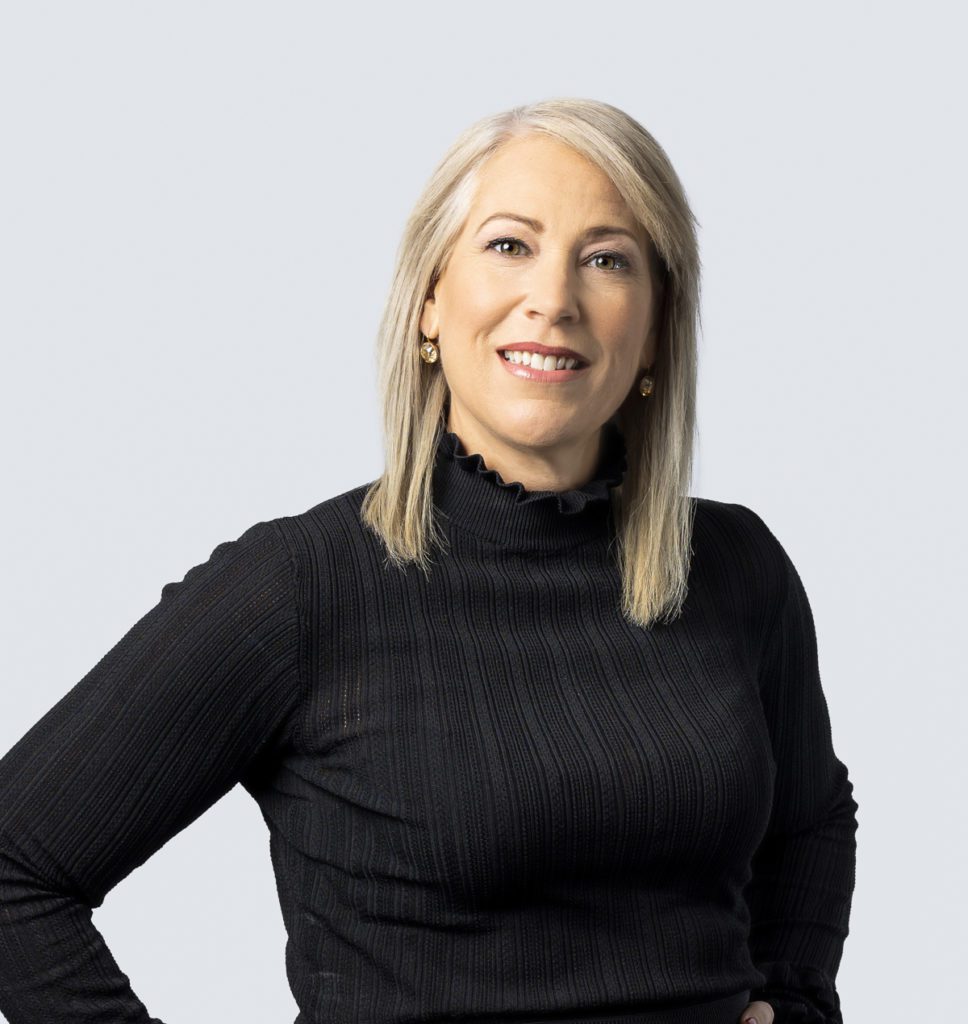 It was in July 2000, at CEA Inc. that I got my first look at the career: I was given my first chance! There, I learned the rudiments and created my own position of Executive Assistant. I continued this adventure at Cirque du Soleil, and I am now employed at Sagard since May 2020.
On top of the administrative aspect, the wide scope of the position makes it fascinating to me because it requires a perfect balance between relationships, strategy, and technique.
When you combine a motivating environment, with high growth, an inclusive team and bosses work together: the sky is the limit!
There is no small task, I seize every opportunity with a positive attitude, add my personality into it and create a lever effect for my colleagues. I relive this experience every day and never take anything for granted.
I am proud to be in this pivotal role and taking care of my career. Having the opportunity to bring to the light other Assistants through the mentorship program is an accomplishment and enriching challenge.